"Guardian of Life" Award 2022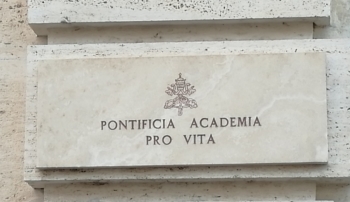 The Pontifical Academy for Life (PAV) has established the "Guardian of Life" Award, intended for personalities not belonging to the academic circles who have distinguished themselves in their private and professional lives for significant actions in support of the protection and promotion of human life.
The prize, symbolic in nature and without financial endowment, will be awarded every year.
Applications must be sent - this year 2022 from February to June - to the Chancellor of the Academy (cancelliere@pav.va) by the academic members of the PAV and by the National Episcopal Conferences. The letter of introduction must contain a well-argued motivation for the candidacy, a Curriculum Vitae of the candidate and any reference (news, publications, websites) to their work. The awarding of the prize is decided by the Academy Board.